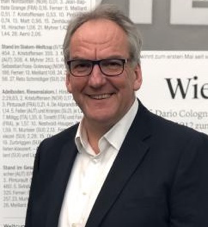 Sam Nixson
Since December 2018 Sam has been the COO of Meteomatics AG, a leading global weather, marine, and climate data provider and specialist drone development business.
With over 30 years commercial experience Sam specialises in strategy, innovation and market making, working internationally with management teams in both public and private sectors.
He has worked with clients to identify, develop and deliver opportunities for business growth and investment through; strategic consulting, market making, partner identification and management, product, service and proposition development, funding, investment and business growth planning and creating teams to deliver innovation through proof of value projects.
He also has fulfilled a variety of consulting and NED roles for Universities, Cities, Scientific Institutions and specialist technology businesses in systems integration, intelligence, big data and analytics, smart cities and the global (re)insurance market. This has included advising on future regional economic development strategies and a three-year cross-sector market development role for NTT Data at Royal Exchange, London.
Sam's weather and climate interests were forged during the period 2009 - 2012, when he was the Head of Strategic Sales and New Business for the UK Met Office. Working with the CEO, Commercial and Government Services Directors he enabled the UK Met Office to better leverage its world-leading scientific, environmental and 24 x 7 operational service delivery capabilities.
Prior to these activities Sam served as an advisor to Microsoft in Seattle representing UK ISVs on their Partner Advisory Council, and co-founded and ran businesses in international technical recruitment, defence, aviation and software development.