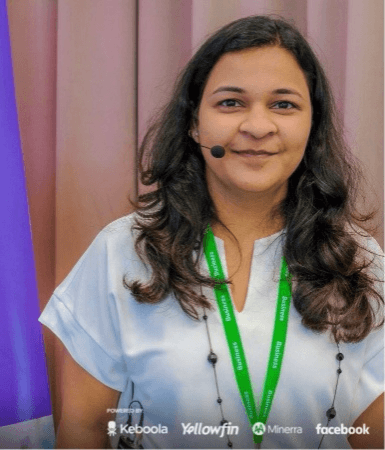 Nidhi Agrawal
Business Data Analyst
,
Standard Chartered Bank
Nidhi (Nidz) is a Techno-Functional Data Consultant with 15 years of professional IT experience.
She is a data lover and passionate on working on any aspect of data including coding, analysis, profiling, analytics and anything that makes data more meaningful and informative.
Started her career in 2004 she has worked for companies like Tata Consultancy Services, Fidelity Investments, Credit Suisse, Mastercard and Standard Chartered Bank across UK, US, Europe, Singapore and India in various capacity.
She has been associated with General assembly from 2018 and have been panellist and speaker and various events.
She shared her knowledge with an audience of 400+ professionals as an expert on the data related topics and a career in a data analytics, machine learning, artificial intelligence, data science area and much more.
She is also part of non-profit organization "She Loves Data (SLD)" that aims to inspire women to pursue careers in data & Tech and helps them be bold in their pursuit of a new career.
She has been associated with SLD from 2017 and since then have participated in many of their events as a speaker, mentor, volunteer, panellist and has also helped on content creation for other events and blogs.
Apart from being a Tech Geek, she is mother of 2 kids, a voracious reader, Painter, Loves travelling and trained classical singer and dancer