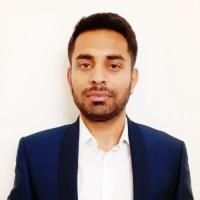 Abhishek Mishra
Data Scientist
,
Walmart Labs
Current Role
Abhishek Mishra is a Data Scientist at Walmart Labs where he develops robust data products enabling the ecommerce and brick & mortar retail businesses of Walmart across the globe using machine learning and deep learning models. He is passionate about doing research on Machine Learning, Deep Learning and Optimization applications for various industries. He also trains and grooms a pool of junior data scientists on Data Science, Big Data and GPU computing.
Past Experience
Before joining Walmart he worked with Citi Bank, Deloitte, Accenture and TCS where he gained rich domain and technical expertise on banking, telecom, life sciences and healthcare industries developing mature machine learning and deep learning frameworks. He has been a consistent high performer in all his roles. He is currently based out of Bengaluru, India. He has spent most of his professional life in India. Outside India, he has also briefly worked in Frankfurt, Germany in 2015.
Education
Before starting his professional journey, he completed his Bachelor of Engineering in Electronics and Telecommunications from University of Pune, India.
Other Interests
When not working, he contributes back to the data community by sharing his learnings in the form of whitepapers and blogs on multiples topics in the data science/machine learning space.
Hobbies
During his leisure time he loves to play squash, football and go for a run. He also loves playing FIFA on his play station.
Please email abhim701@gmail.com or go to www.linkedin.com/in/abhishek-mishra-87108441 to contact Abhishek.
Medium https://medium.com/@abhim701
Github https://github.com/abhim701/Learn2Win